Phierce Photo
Event photography means capturing the story of your trade show, corporate event, or convention. Using a documentary style and artistic eye Phierce Photography does exactly that. Producing innovative imagery with a modern feel for exhibits, professional headshots, and group photography. We manage and direct all aspects of photography for these events. Large or small, we have a proven track record of success. Above all else our love for photography can be seen in each image we take. Our goal is to photograph each event without disturbing the dynamic created by the guests themselves. While at the same time capturing the key moments as they occur. As a result we're able to offer services for events all over the United States.
We're known for our world class customer service, and our rapid turnaround time of the finished product. Thereby helping our clients to market their companies and events. Furthering their success and brand is a key part of our job. The relationship we have with each client is as important to us as the quality of work we provide. We remain flexible, and design each shoot with a tailored approach to best meet the needs of each client. With a distinctly unique style, Phierce Photography will contribute to the creation and maintenance of a healthy and prosperous brand.
Ready To Start?
First Send us a message
Then we'll start working with you to plan how to get the most out of the experience
Next we'll show up and capture your event
After the event is over we perfect our work
Finally at the end you'll get high quality media you'll be able to use in multiple mediums
Photography & Video Event Team
Keith Griner
Owner/Principal Photographer
Starting with his passion for all types of photography Keith then brings years of combined business and sales experience. He has completed photography courses at Ivy Tech, and continues his education on the latest techniques and equipment. As a result his company is consistently ahead of the competition.
Keith got his photographic start in the music industry capturing bands. He continues to work with acts like Kid Rock, Alan Jackson, and Randy Houser. When not on the road working with them, he's focused on capturing corporate events in his cutting edge style and dynamic perspectives. He views the attendees at every event like rockstars, capturing their candid moments with style and candor. Keith's passion for photography can be seen in each and every one of his photos. With each event helping to lead to his continued success.
When he's not photographing, Keith enjoys almost anything outdoors from hiking to fishing to running. Keith also loves to spend time with his rescue pup, a five year old Pitbull named Chewy. Whose sole purpose in life is to spread doggie love to each and every person he meets.
Tony Vasquez
Photographer
Tony holds a Bachelor of Fine Arts in photography from Ball State University. With over ten years of experience Tony has worked with numerous clients. Noteworthy colaborations include AT&T, IHG, Jameson, Indiana University, Milhaus, and Superlative Films. As a result of such a diverse group of cliente Tony utilizes his comprehensive photography knowledge to deliver professional content every time. In addition to his commercial work Tony pursues his own personal fine art work. His work is regularly on view in various galleries
His passion for photographing live music can been seen in the wide range of music he covers for numerous publications. When Tony has free time he enjoys discovering new music, viewing films, and visiting art galleries.
Austin Friedline
Photographer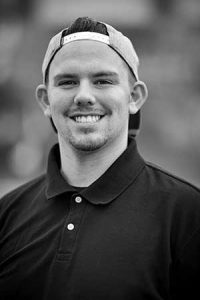 Austin possess a Bachelor of Fine Arts in photography from Indiana University Herron School of Art and Design. In the six years Austin has been a photographer, he has covered numerous events ranging from corporate conventions, company parties, sports, weddings, and many concerts. With such a diverse range of style and content that Austin shoots, he is ready for anything at any time. Music and sports photography is what drives him. It keeps pushing him because he never knows what he is going to get. Thereby making him very observant to all the action. He utilizes those talents by always thinking steps ahead of what is going to happen, or what needs to happen and gets the shot.
During his time at Herron he was included in many art galleries and shows. Foremost among them the College Invitational at The Indianapolis Arts Center. In his free time Austin likes to be outside, skateboard, and travel. He also enjoys discovering new musicians by watching documentaries and listening to their music.
Joe Chung
Photographer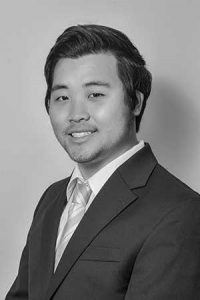 Joe has a Bachelor of Fine Arts in photography from Indiana University Herron School of Art and Design. He has photographed numerous events, dozens of concerts, countless weddings, and many commercial opportunities. His highlights for instance include photographing the United States presidential arrival on Air Force One, and the president himself. His partnerships with numerous companies such as SFX entertainment, Life in Color, ForRent.com, Walmart, Dr. Pepper, Wells Fargo, Wounded Warrior Project, Anthem, and Eli Lilly and Company showcase his incredible versatility. A conceptual approach to his photography sets him apart from his competitors, proivding his clients a truly unique professional product.
Joe also holds a Part 107 Drone license and enjoys flying his drone both commercially and recreationally. In his free time he is a mushroom and potato connoisseur, and enjoys playing real time strategy computer games.
Ryan Arford
Photographer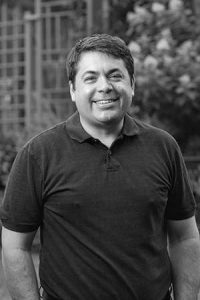 Ryan specializes in portraiture. Whether it be Senior portraits, family portraits, weddings or corporate head shots. He has studied with some of the top portrait photographers in the industry. Ryan uses a wide variety of lighting techniques to fit each situation. His favorite area of photography is environmental portraiture. From local cooks in Bloomington, to musicians graduating from Indiana University's School of Music, Ryan has experience shooting in a myriad of lighting situations.
In addition, Ryan also owns a studio in Bloomfield, Indiana. Where he serves Greene, Monroe, Clay, Daviess and Sullivan counties. In his free time, Ryan referees basketball and hangs out with his dog Max.